digital restoration, prints & framing
Once your print has been scanned and analyzed, a restoration protocol is established, which define how to proceed based on the conditions of the original print. You will be informed if there are any surprises before proceeding with final conversion into a digital file. The process varies dependent on the original and the best approach to capture all the details. Pricing: variable based on the image size, condition and difficulties in restoring it. Starts at $25. Print not included.
The digital file is created at the highest possible resolution in order to capture details at the pixel level if necessary. Cracks, missing parts, creases, discoloration, faded details will be restored to the best possible outcome. Images that are not sharp, blurry can be repaired but the lack of quality of the original cannot be fixed.
Once the restoration is complete, and to our satisfaction, we are ready to move to the next step. If you want a reprint only or complete framed pictures, we offer both as one stop shop. You will get a print that is a 100% match with the file without degradation. Prefer not to have a print, just the digital file, it's up to you.
samples - before and after
Watch this short video to see some examples of severely damaged photos that have been restored at the highest possible level and reprinted for the client.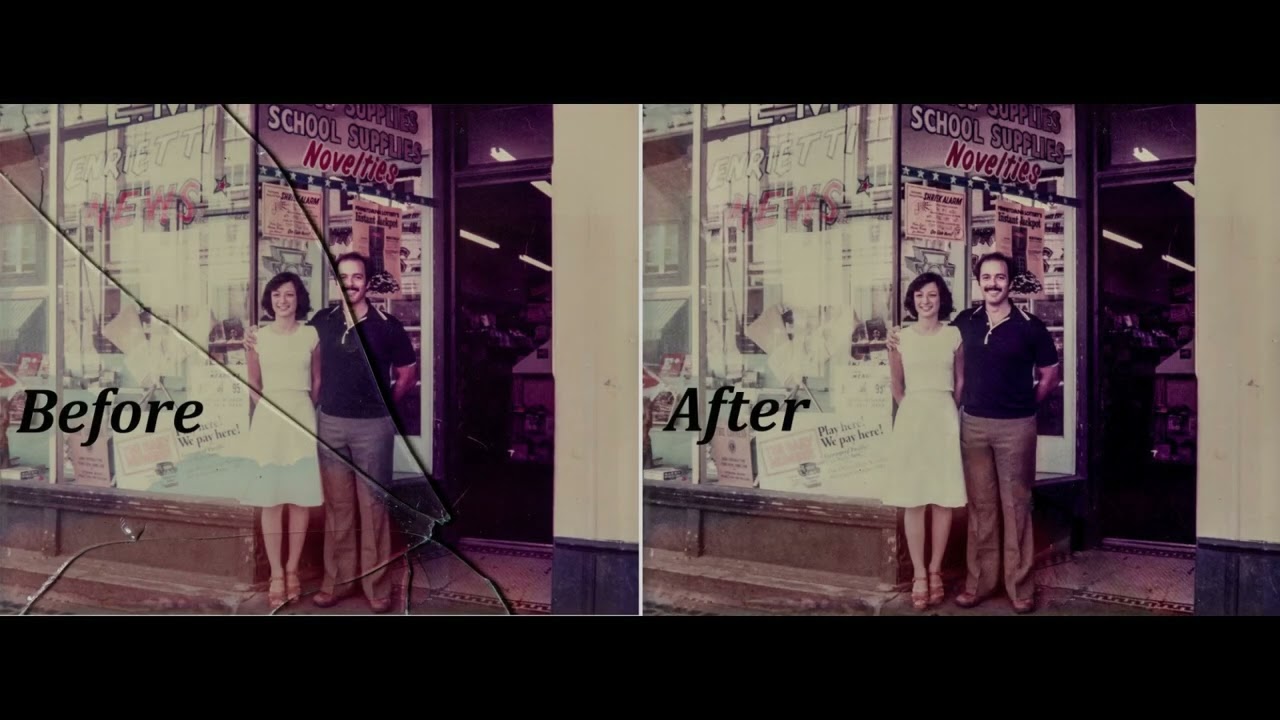 Let me know a little bit more about your needs so I can provide you the help your deserve.